Grilled Garlic and Lemon Tuna Steaks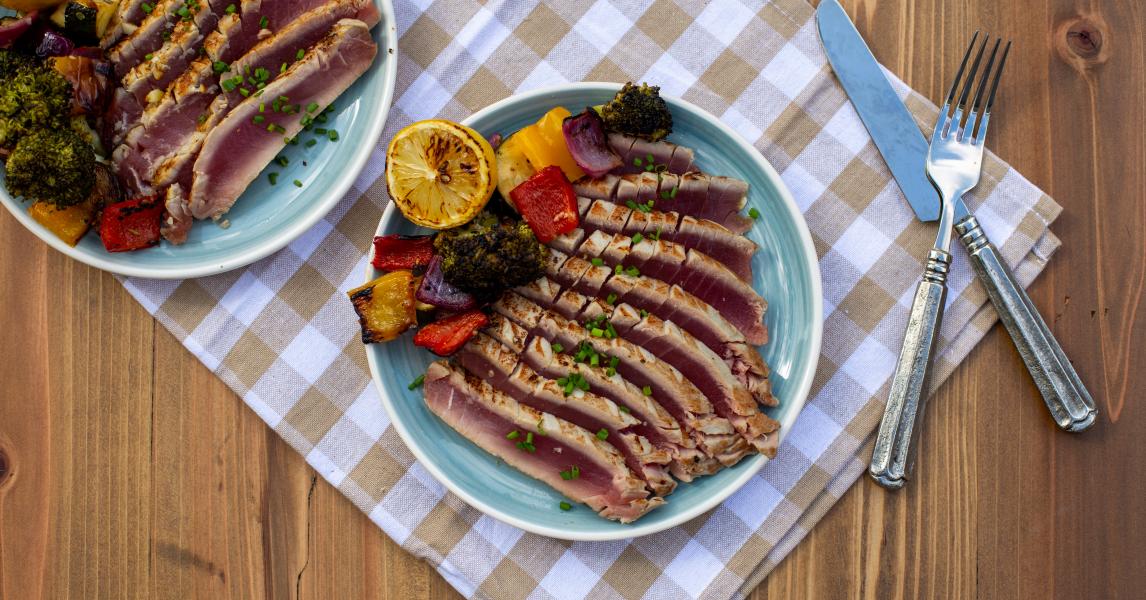 Ingredients
2, 12-14 ounce tuna steaks
2 tablespoons lemon juice
4 cloves garlic, minced
1 tablespoon olive oil
1 teaspoon honey
½ teaspoon salt
¼ teaspoon pepper
1 lemon, cut into slices for garnish
½ teaspoon chives, for garnish
Directions
Combine ingredients in a resealable plastic bag and mix well. Add the tuna steaks and coat well. Refrigerate for 1-2 hours.  
Preheat grill to medium-high heat with the lid closed, 10 minutes. Add the Grill Topper to the grill and close the lid. Let the grill topper heat for an additional 5 minutes.  
Oil the grill topper and add the tuna steaks. Sear side one for 2 minutes.  
Flip the steaks and continue to cook for 2 minutes or until desired doneness. 
Remove from heat and serve with sliced lemon and chives.
 
All recipes are the courtesy of Lodge Manufacturing, TN USA